Part of the library's Follow Francis series.
Traveling the world is introducing Francis to some amazing people!  Take a look at the short list below of some important people from India.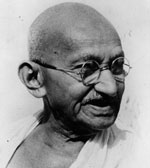 Probably the first person many of us in the United States would think of is Mahatma Gandhi.  Gandhi spent over two decades advocating for an independent India.  Millions were inspired by his peaceful philosophy and resolve.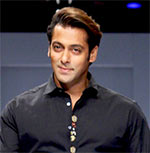 Salman Khan is a leading Bollywood actor. Khan has appeared in many of the highest grossing Hindi films of the modern era.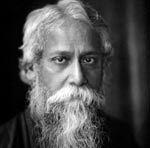 Rabindranath Tagore is known as The Seer-Poet of modern India. Tagore was the first Indian to be awarded the Nobel Prize for Literature in 1913. He returned his knighthood in protest at the mistreatment of Indians by the British.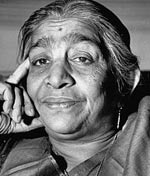 Sarojini Naidu was an influential Indian author and poet. Known as 'The Nightingale of India' she was also Indian independence activist, and the second woman to become president of the Indian National Congress.


Srinivasa Ramanujan was a self-taught mathematician born in Erode. Ramanujan developed highly original and insightful theorems in number theory, infinite series and continued fractions, which were often proved many years after his death.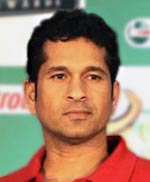 Sachin Tendulkar is one of the world's greatest ever test batsmen. Tendulkar scored over 30,000 runs in international cricket and set numerous records. He won the cricket World Cup with India in 2011.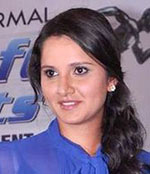 Sania Mirza is India's highest ranking female tennis player (reaching #27 in singles rankings and #5 in doubles ranking). She won two gold in mixed doubles at the Asian games and has a high profile in her home country.

References
"Famous Indians." Biography Online, https://www.biographyonline.net/people/indians-top-100.html. Accessed 21 December 2020.